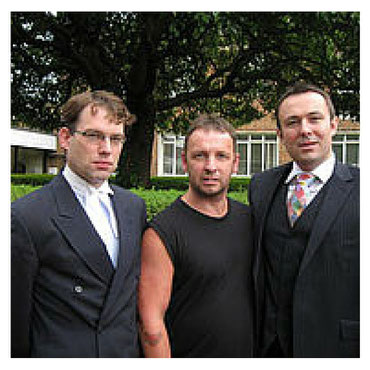 Ben Douglas-Jones (pictured on the left) ssecured £706,000 in compensation for Colin Stagg, who was cleared of murdering Rachel Nickell on Wimbledon Common in 1992.
Stagg spent a year in custody before the judge ruled that key prosecution evidence involving an undercover woman detective was inadmissible.
The police aim was to coax a confession from him, but the judge dismissed it as "deceptive conduct of the grossest kind".
Press Coverage: